---
Pata Negra Overall Winner
15

May 2019

With all yachts accounted for in the 2019 Antigua Bermuda Race, Giles Redpath's Lombard 46 Pata Negra (GBR), skippered by Andy Liss, has posted the best corrected time under IRC, winning the Warrior Trophy. In a dramatic finish for second place, Peter Grueterich's xP-44 Xpatriate (USA) corrected out to take runner-up by just 21 minutes after over five days of ocean racing. Kevin McLaughlin's x-55 Rye (USA) was third. Antigua Bermuda Race Chairman, Les Crane was dockside at the Royal Bermuda Yacht Club to welcome finishing yachts.

"Only one member of the crew was over 25 and we came together after Antigua Sailing Week," commented Pata Negra's skipper Andy Liss. "Some of the crew will help me deliver Pata Negra to Newport for the Transatlantic Race and others will be sailing boats across the Atlantic in the ARC, and private deliveries. The crew for this race are a great bunch and we have become firm friends. We are delighted to continue the winning tradition for Pata Negra."

"Everybody has been just awesome on the race. It's a small boat for six days on the water but we just get along great, we had fun all the way!" said Xpatriate's Peter Grueterich. "I knew it was very, very tight between us and Rye, and it was an excruciating finish as it seemed so long get there. When we heard from Les Crane that we had got second, I was completely floored. There was an outburst of joy from the whole crew. This has been an incredible race, with great organisation. The whole idea of a race to finish the Caribbean season is just perfect. After clearing customs in St. Georges we had a party until 4 am with other competitors. We look forward to telling our stories in the Yard Arm Bar at the Riverside Yacht Club."

Kevin McLaughlin (Rye) laughed out loud when he heard that Xpatriate had beaten them to second place by just 21 minutes. "After 5 days and nights at sea, to be that close is just amazing," commented Kevin. "Third is great for us but – holy smoke that's close! With just three crew we did three hours on, three hours in the cockpit ,and three hours rest. It was a nice race but with also a lot of challenges. Friday night was intense; we had a massive squall just after dark and torrential rain with the wind all over the place hitting 30 knots. The last 24 hours we did really well, especially the last night was fast sailing. This has been a great race for us and we are so happy to be in Bermuda."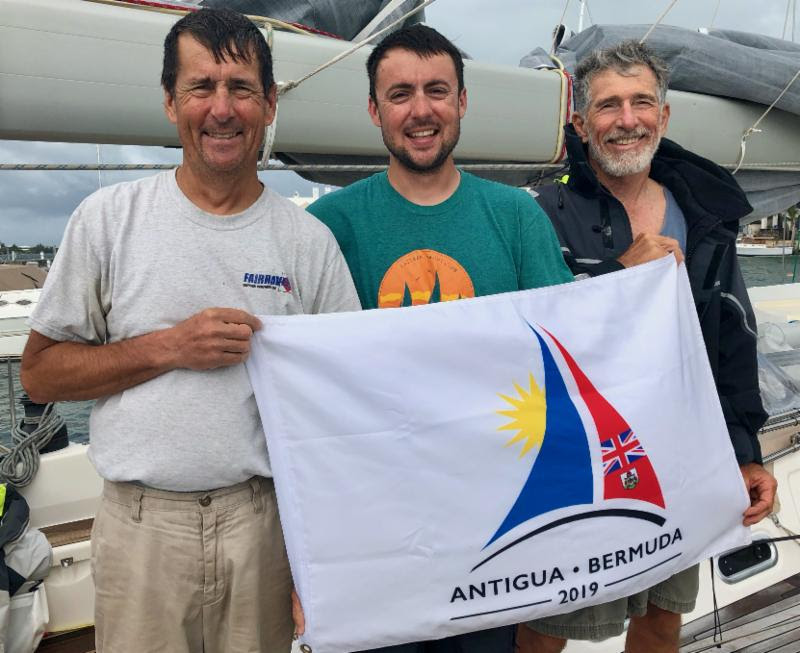 Pata Negra was also the winner of the CSA Cruising Class and Xpatriate second. Third was Morgen Watson and Meg Reilly's Pogo 12.50 Hermes (CAN).
"Boat speed out of Antigua was up to 15 knots and we thoroughly enjoyed the race," smiled Hermes co-skipper Morgen Watson. "We had a few problems with weed on the rudders and Raucous crossed the line just in front of us, but to get on the podium is just great."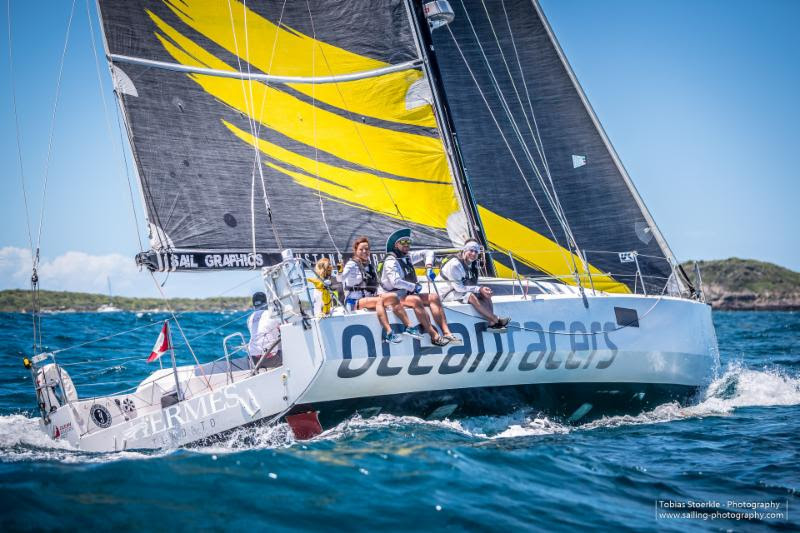 On Tuesday 14 May, with most of the international fleet safely moored at the Royal Bermuda Yacht Club, Goslings Rum provided a rum tasting in the Trophy Room of the famous club in Hamilton, Bermuda. The welcome drinks party included a full range of complimentary rums and cheese board. Sailors tasted Goslings Black Seal, Gold, Old, Amber and the new Silver rum.
The Prize Giving for the 2019 Antigua Bermuda Race will be held at the Royal Bermuda Yacht Club on Thursday 16 May at 18:00 local time. For more information: www.antiguabermuda.com
Recommended Posts
29 Apr 2020 - NEWS, Uncategorized